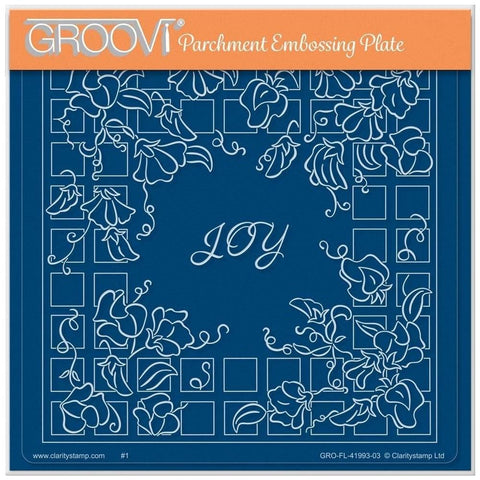 Linda Williams' Groovi Contours - Sweet Pea Floral Frame - A5 Square Groovi Plate
GRO-FL-41993-03
148mm x 148mm Groovi Plate
Groovi Plate™ (GP)
Intricate and clever designs have been laser etched with precision into top quality acrylic plates, thereby allowing you to get in the groove with a specifically made-to-measure embossing tool, and effortlessly follow the design path through parchment.
The end result is quick, crisp and clean.
About Groovi Contour Plates
In contrast to the uniform groove width that our original Groovi plates offer, the grooves in contour plates vary ever so slightly in width. This allows you to create superb calligraphy and a dimensional lineart.
Creating contour lineart is easy. First, trace your design using the 1.3mm (2) end of your Groovi tool. Then to sharpen the image, trace back over gently with the 0.8mm end (1).
Alternatively, you can use the 1mm and 1.5mm Pergamano Embossing Tools.
---
---
We Also Recommend