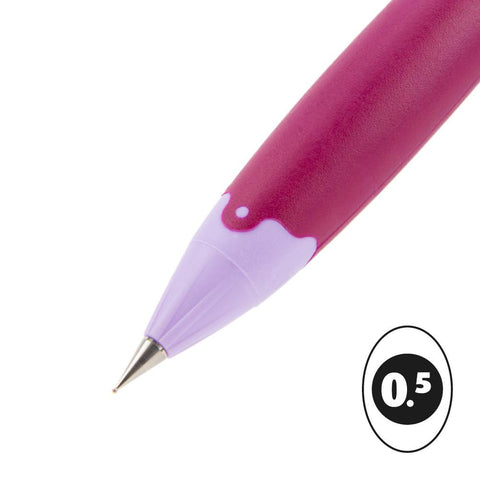 0.5mm Ball Tool - Fine Stylus - Stainless Steel (10032)
PER-TO-70010-XX
Our Fine Stylus Stainless Steel Embossing tool has been specially developed to be used for embossing on our multi grids. The stainless steel coating on the fine stylus ensures that the tool will not be damaged when it is used on the grid.
The fine stylus stainless steel embossing tool carries the same identification symbol as the ordinary embossing tool fine stylus and can be recognized from the lines on the tip of the tool. We advise that you use the ordinary fine stylus embossing tool for embossing without the grid.
This 16cm long tool has been manufactured using a flexible, yet durable material and boasts a subtle style in the striking Pergamano colours. In addition, the grip is made of a specially developed dirt repellent rubber, providing a soft but firm grip. The ergonomic design and weight of our tools ensures that an even distribution of pressure is achieved.
---
---
We Also Recommend