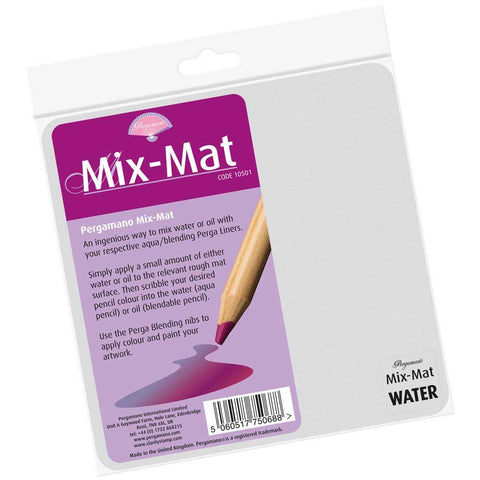 Pergamano Mix-Mat (10501)
PER-AC-70304-XX
An ingenious way to mix water or oil with your respective aqua/blending Perga Liners. 
Simply apply a small amount of either water or oil to the relevant rough mat surface. Then scribble your desired pencil colour into the water (aqua pencil) or oil (blendable pencil).
Use the Perga Blending nibs to apply colour and paint your artwork.
---
---
We Also Recommend